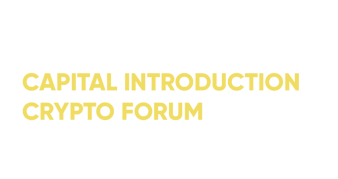 On 26 April 2022, BEQUANT hosted its inaugural crypto capital introduction event supported by RELM. With nine funds presenting their strategies to a room full of crypto investors, the event was a huge success.
Investors and funds came together for the first time in the crypto space. As well as networking and presentation, a number of speakers from across the space spoke on two panels, each hosted by a member of the BEQUANT team. The first was on challenges and opportunities and the space, and the second was demystifying DeFi. If you want to be at the next event, you can register your interest via this form.
As part of the event, our Director of Institutional Sales, David Brickell, hosted a panel discussion on the opportunities & obstacles in digital assets trading. Joining David were Dave Askey from AWR Capital, Sarah Crabb from Simmon & Simmons, Joseph Ziolkowski from RELM Insurance and Magnus Graham from Campion Capital.